MINI SPECIALISTS – OEM MINI DIAGNOSTIC TOOL(RARE), MINI OIL CHANGE, BRAKES, AC SERVICE, & MORE
Premium MINI Oil Change
99*
$
Synthetic Oil and Filter Change
Check Coolant and All Fluids
Test Battery & Charging System
Inspect All Belts and Hoses
Tire tread & pressure check
Brake System Inspection
Check A/C temperature
25 Point Vehicle Inspection
* New customers only, Limit ONE discount per household. Up to 6 quarts of synthetic oil. Offers or Discounts List on This Card CANNOT be combined with any other offer. Must be presented at initial writeup. Tax and disposal fee extra. Limited time only.
Known for their speed, driving agility, and quality fuel efficiency. MINI vehicles have been a popular vehicle option for individuals looking to change up their vehicle selection. Owned by BMW, prospective buyers know that they'll experience a quality driving feel and high-performance anytime they get behind the wheel. But like BMW vehicles, MINIs must go through specific, dealership-level services to perform at its best, and that's where German Auto Repair can help. Located in Watertown, Connecticut, our shop is home to knowledgeable, ASE Certified technicians who are more than comfortable working on MINI vehicles. They utilize state-of-the-art tools and OEM parts during every service as well, to ensure it's performed exactly the way the manufacturer intended it to. Whether you need a quick inspection or major engine repair, know that our team can get the job done right.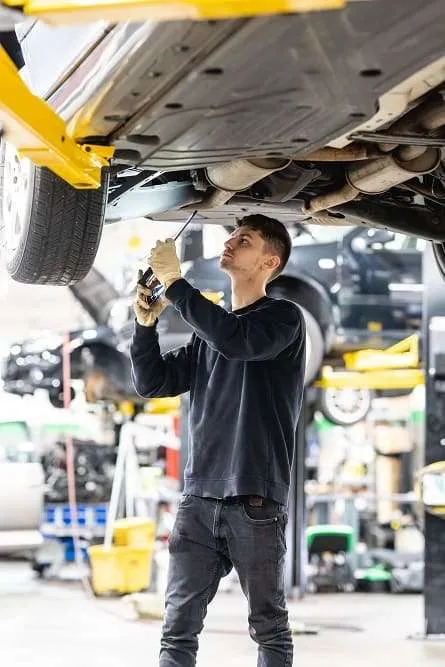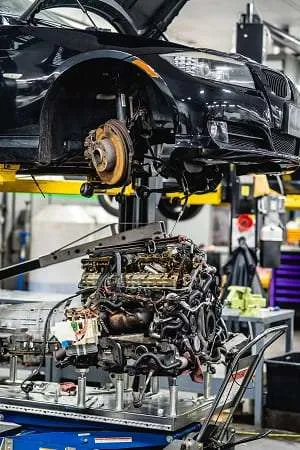 Why You Don't Need the Dealership
Yes, it's important to get authentic, professional service for your MINI if you want it to last a long time and perform its best. But no, that doesn't mean that you have to go to the dealership for maintenance or repairs. You have options when it comes to where you take your car and who you trust with its maintenance, and the team at German Auto Repair is more than suited to handle life-long care for your foreign car. Our certified mechanics work exclusively with import brands, including MINI Cooper, providing professional repairs and maintenance per the manufacturer's specifications. We follow guidelines the same way a dealership would to protect optimally-performing MINIs. Like dealerships, we also source OEM parts and use factory equipment. Unlike dealerships, we don't charge an arm and a leg for them. You can find expert care for your MINI that's affordable and easy. Just visit our team in Watertown, Connecticut! We promise you won't be disappointed! We look forward to seeing you soon!
Proudly Serving Drivers Since 2013
Your MINI needs to be serviced by professionals who understand the brand's service expectations. Anything less can dramatically affect its performance and driving experience. At German Auto Repair in Watertown, Connecticut, we make sure your MINI vehicle is provided with the manufacturer quality service it deserves. Our ASE Certified technicians combine their extensive knowledge of MINI' service guidelines and our state-of-the-art equipment and OEM parts to provide your vehicle with a top-quality repair or maintenance service. We make sure only the best touches your MINI so you can continue to get the very best out of it.
To schedule your MINI service, utilize our convenient online scheduling system, or feel free to give us a call at (959) 456-9343, as our staff is readily available to help you. If you're in the area, don't be afraid to stop by, meet our staff, and schedule your visit in person. You can find us on 320 Sylvan Lake Road, near Sylvan Lake Park. We can't wait to work with you and your MINI vehicle!
Our Customer's Say It Best
My car suddenly stopped working on Monday, June 12th. I had my car towed to German Auto. I was expecting it to take anywhere from a couple of days to a week to get the part I needed. They called on Wednesday the 14th saying it was finished. Jackie and Will and anybody else who worked on my car were amazing!!! I would highly recommend German Auto to anyone who needs work done on their car! ~ Valerie Barkus
Our Partners & Affiliates:
HIGH STANDARDS ARE ALL WE HAVE – CONTACT US TODAY TO LEARN WHY!
MINI Repair